This is the first third kit in the history of the franchise and it also had the luxury that the ex-archer and Hall of Fame Martin Brodeur will participate in its design.
This third black sweater features the word «Jersey» on the front and includes five stripes on each shoulder to honor the five players of the Devils who have retired their numbers: Ken Daneyko (No. 3), Scott Stevens (No. 4), Patrik Elias (No. 26), Scott Niedermayer (No. 27) and Brodeur (No. 30).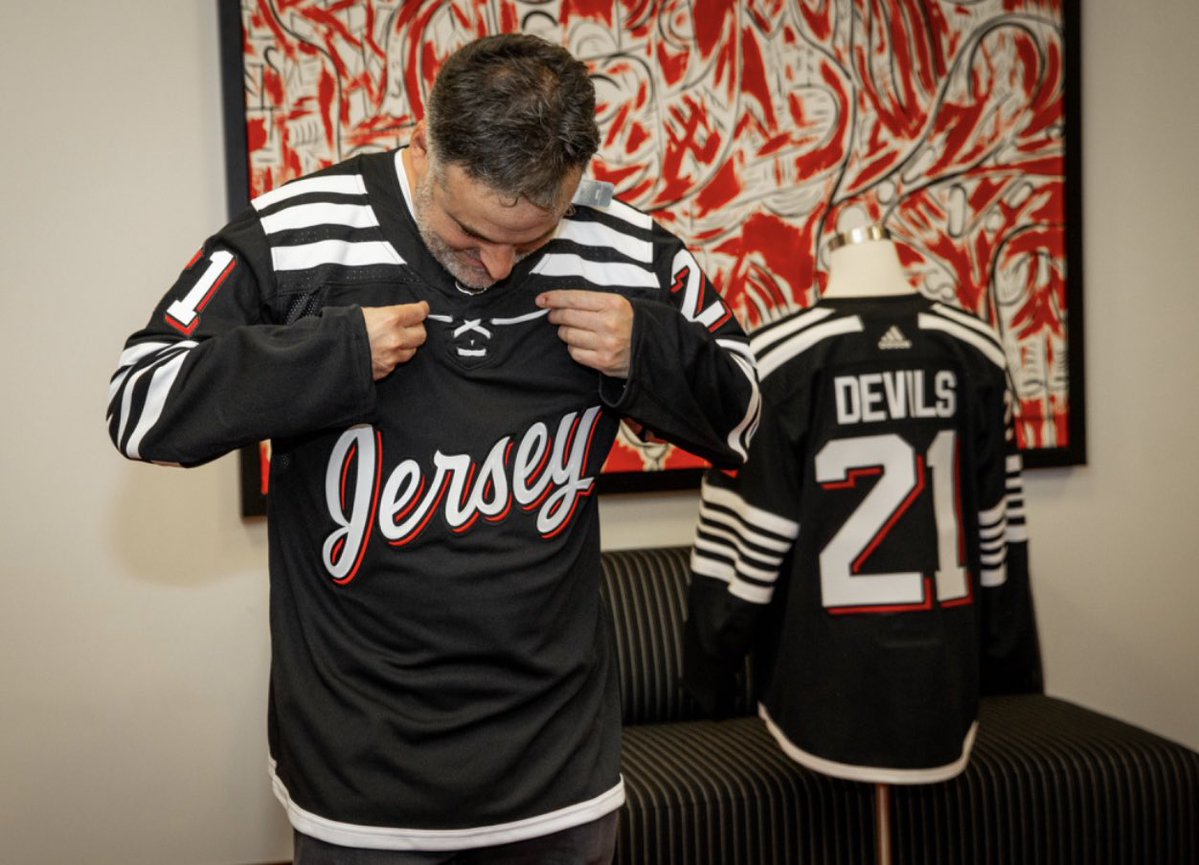 «The organization has been playing in the same jersey for almost 40 years, and being a part of bringing a third jersey for our fans to enjoy. is going to make a big mark on the franchise«said Brodeur, executive vice president and advisor to the Devils.»The new jersey is inspired by a history of hockey at the Garden State that fans may not be familiar with, and is overlaid with design elements from the Devils' championship success. This is a jersey our former players envy and wish they could have played with. People across the state and country know us as 'Jersey'. This is our place, our home and this shirt means that. «
The canadian Martin Brodeur played 21 seasons in the Devil organization and won 3 Stanley Cups with them. Too won two Olympic gold medals with the Canadian National Team in the Olympic Games of Winter 2002 and 2010, as well as several other medals with the Canadian National Team in other international competitions. Brodeur is widely regarded as one of the greatest goalkeepers of all time. In 2017, he was named by the league as one of the «NHL's Top 100 Players», and the following year, he was elected to the Hockey Hall of Fame.
The New Devils Jersey will debut this new uniform against the Philadelphia flyers on December 8 and will be wearing it 13 more times throughout the season.