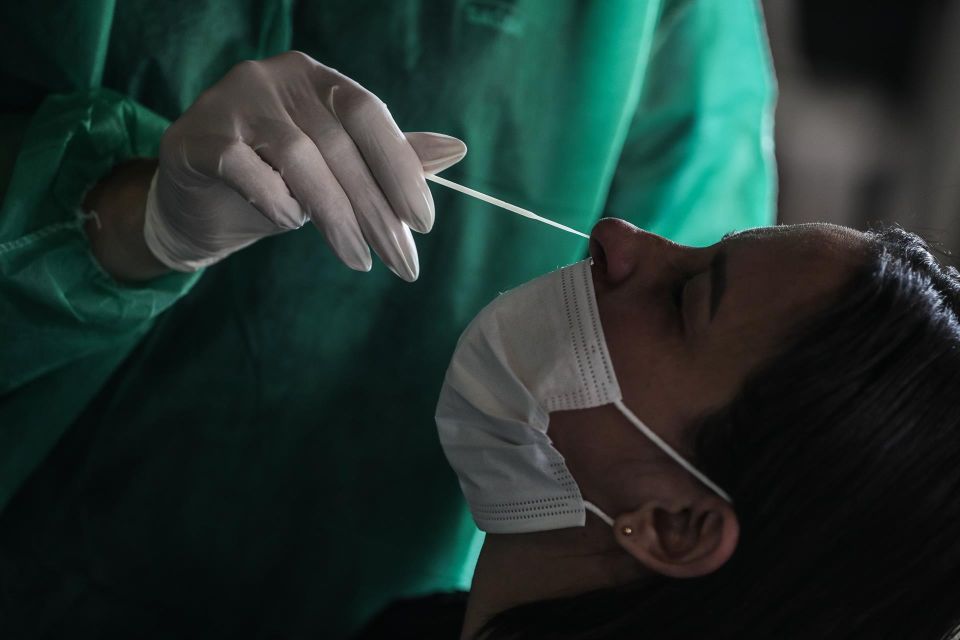 Photo: André Coelho / EFE
The big ones Covid spikes seen in recent weeks in many countries around the world due to Omicron It has caused various health authorities, including the World Health Organization (WHO), to affirm that practically in these first months of 2022, 50% of the population, both in Europe, as well as in the United States or Mexico, will be infected. of the virus.
If we think about it, although this statement seems to be very risky, it is not so much if we think that Omicron It has a high rate of transmissibility and above all, a large part of the people who contract it suffer from mild symptoms for a couple of days and many are even asymptomatic..
This makes Some have thought that perhaps this is just the right moment when they would like to get Covid, Well, it has been said that Omicron is much less aggressive than other mutations of the virus and therefore, it is believed that it is much less dangerous and if you get sick, you would have practically no risk of dying.
"The idea of ​​intentionally trying to catch yourself with Omicron is fashionable," said Dr. Paul Offit, director of the Center for Vaccine Education at Children's Hospital of Philadelphia and a White House adviser during the pandemic.
He, like many other experts in the world, has observed a low lethality of Omicron; however, it warns that getting coronavirus at this time can also have serious consequences for the following reasons that we present below.
5 reasons why it is not a good idea to get Covid "on purpose"
1) Do not confuse Omicron with a strong flu
Offit indicates that if you contract coronavirus with this variant, the chances of hospitalization, reaching intensive care or needing respiratory support is extremely low, which will also depend on other factors such as whether you are vaccinated, age or if you suffer from any chronic illness. ; however, he also stresses that this does not mean that it cannot become a serious illness.
2) You could suffer from prolonged Covid
You may be lucky that if you catch it, you will develop a mild illness. The problem is that you do not know how your body will react after being infected, since you could develop something called prolonged Covid, which may present a lack of sense of smell and taste, as well as difficulty breathing, severe fatigue, fever, dizziness. , mental confusion, diarrhea, palpitations, muscle and abdominal pain, mood swings and difficulty sleeping over a long time.
Also, prolonged Covid can cause irreversible damage to the lungs, heart and kidneys, as well as mental effects.
3) You can infect others, especially minors
Right now, in many parts of the world, including the US, minors are one of the missing sectors to be vaccinated or to complete immunization charts around the world. In fact, there has now been a significant rise in infections among children.
4) Overwhelm health systems
At this time, Ómicron has once again caused health services to work in an excessive way due to the transmissibility of this new strain of Covid, attending to emergencies that range from moderate to severe.
In some countries there is beginning to be saturation in some hospitals, as well as a lack of medical personnel, who are also getting coronavirus.
5) You don't know how your body is going to react to the virus
Offit himself reminds us that it is never a good idea to get an infection from a natural virus because these are wild type and therefore will be out of control.
It may interest you:
* COVID: How long can you continue to spread the virus if you got sick
* Covid: can I get it again after having recovered and 6 other questions related to Ómicron
* Covid: these are the differences between a PCR and the antigen test and which one is better