The Special Police Operations Group opens its doors to television cameras for the first time to show us from within a group of aspirants submitting to the greatest challenge of their lives.
With the debut of the series adaptation of I Know What You Did Last Summer just around the corner and the premiere of The Wheel of Time closer and closer, Amazon Prime Video has chosen this Friday, October 15, to premiere its star documentary series in 2021: GEO: Beyond the limit, a production that it will lead viewers to the core of what is undoubtedly one of the most prestigious elite police forces in the world: the Special Operations Group.
Commonly known as GEO, this police group of the National Police is in charge within the Corps in carry out operations that imply a high risk and a greater dangerAs for its members, those national police officers who make the decision to be part of their ranks with all that this entails, They are required to have a specific qualification and a series of physical, personal and professional skills. For this it is carried out an arduous selection process that is precisely the core of the docuseries that arrives this weekend to the 'streaming' platform.
Subjected to intense stress, deprived of sleep and exposed to extreme conditions, applicants will have to overcome their worst fears on the path that prepares them for their future.
This is how Amazon Prime Video describes its star documentary series, for which it has not hesitated to unfold in a big way and provide a very special presentation from the base of the Special Police Operations Group in Guadalajara. The event took place last week and was attended by some key personalities from the Special Operations corps: Javier Daniel Nogueroles, chief commissioner and head of GEO, and Inspector Pelayo, director of the GEO course.
EIGHT EPISODES AND A SELECTION PROCESS THAT IS AWAY FROM THE 'REALITY' WITH IMPECCABLE BILL
On GEO: Beyond the limit, the Special Police Operations Group opens its doors to television cameras for the first time to show from the inside how a group of hundreds of applicants undergo the necessary tests to become one of their own.
Thus, it is a television milestone but it is also so for the National Police Force, which has allowed the team of cameras and professionals at Amazon Studios exclusive access to the tough and demanding candidate selection process for more than 7 months. There, the production team led by executive producers Jorge Pérez Vega and Ignacio Corrales and the director is David miralles has been able to fully understand the ins and outs of the body in general and the selection process in particular to obtain the necessary material to present viewers with endless unknown facts about the elite group.
Definitely, an immersion in a big way that explores, episode by episode for a total of six chapters, the personal and motivational stories of a unique group of policemen determined to do their best as they face tough tests that put their physical and mental abilities to the limit.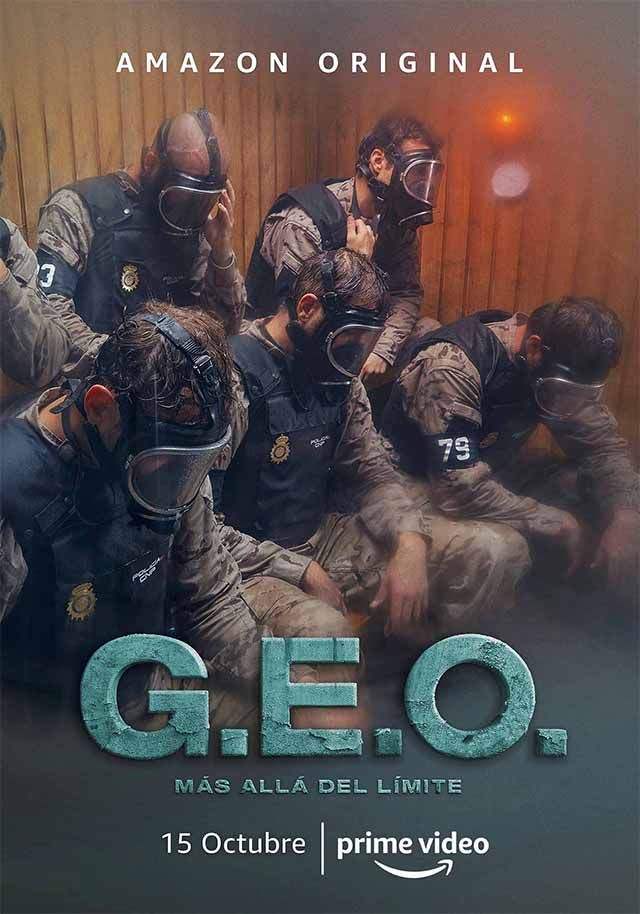 As the Amazon Prime Video docuseries team advanced during the presentation in Guadalajara, what we will see in GEO: Beyond the limit it is «pure reality». The selection process is real, the team has been able to shoot there as much as they wanted and the applicants are facing the tests for which they have been preparing for months with a clear objective in mind. There is no place for the exhibition or for anything that can be confused with the world of 'reality'.
«We have tried to be the opposite of what a 'reality' would be, in fact,» said director David Miralles, also assuring that, if there is something different and brilliant about this documentary series, it is that it has cinematic language and impeccable workmanship.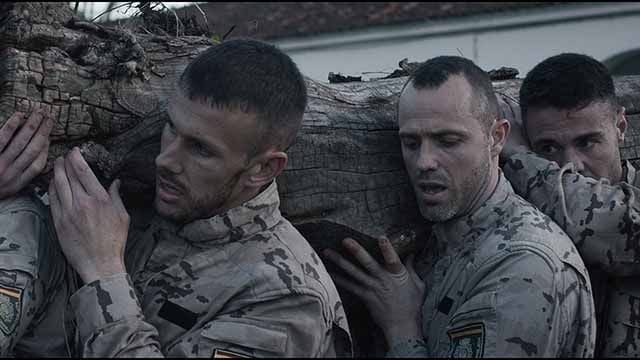 A message of transparency
But, Why open your doors to cameras if they've never done it before? The main reason why this production could be a reality is because, as explained by Javier Daniel Nogueroles in the presentation, it is an «excellent opportunity» to make an exercise in transparency and convey a message to society, eliminating, incidentally, some other cliché.
«It has been an exercise in transparency and an excellent opportunity to convey to Spanish society that we have a modern police force, trained, prepared and, above all, with an enormous vocation of public service and protection and help to citizens,» said the commissioner.
In addition, they had the professionalism of the Amazon team, which has made every effort to make truly unique content that does not leave anyone indifferent.
All eight 50-minute episodes of GEO: Beyond the limit will be released on Amazon Prime Video on October 15, 2021.
If you want to be up to date and receive the premieres in your mail, sign up for our Newsletter