You remember them so clearly that it's hard to believe that they were released no more and no less than two decades ago. freak out!
We are sure that some of the series that are part of the list that you will find below you remember them so clearly you can hardly believe they are 20 years old. That's how it is. Exactly two decades have passed since they first saw the light in 2002, although some of them lasted so long that perhaps that is why they are closer to you.
It's a cliché, but time passes too quickly and, sometimes, remembering some of the titles that are part of popular culture is a clear way to realize it. Some of the series that turn 20 in 2022 seem really close to us, such as A step forward, Firefly or CSI Miami. Others, on the contrary, activate that feeling of nostalgia more quickly, such as Ana and the 7 or Rebel way. Or not, maybe it's just a matter of personal appreciation.
The point is that these 11 series turn 20 in 2022 and, just maybe, discovering them will make you feel very old.
'Ana and the seven'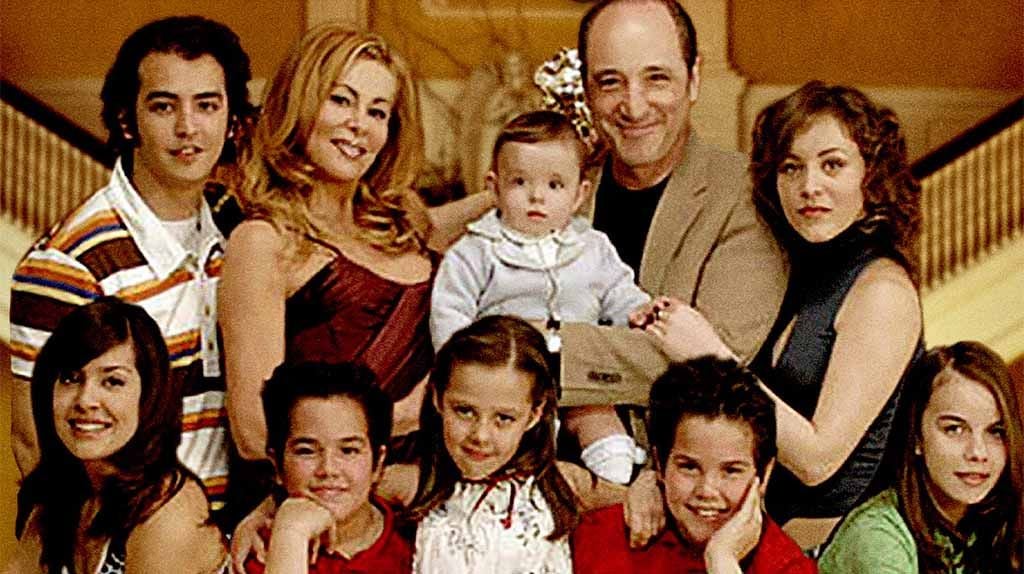 Date of first issue: March 18, 2002.

Seasons: 5 seasons, 91 episodes.
Ana Obregón is the protagonist of Ana y los Siete, the comedy for the whole family that TVE's 1 premiered at the beginning of 2002. The fiction became a prime time success during the five seasons it was on the air, bringing together in front of the small screen over 6 million viewers. The plot, an idea of ​​the actress herself, followed Ana García, a young woman who, by chance, begins to combine her work as a stripper, in a nightclub, with that of a nanny in the Hidalgo family home. As the plot progresses, Ana's relationship with the seven children of the house and with her father, Fernando (Roberto Álvarez), who was widowed long ago, becomes more and more solid; and soon the first sparks of love between Ana and him begin to emerge.
'A step forward'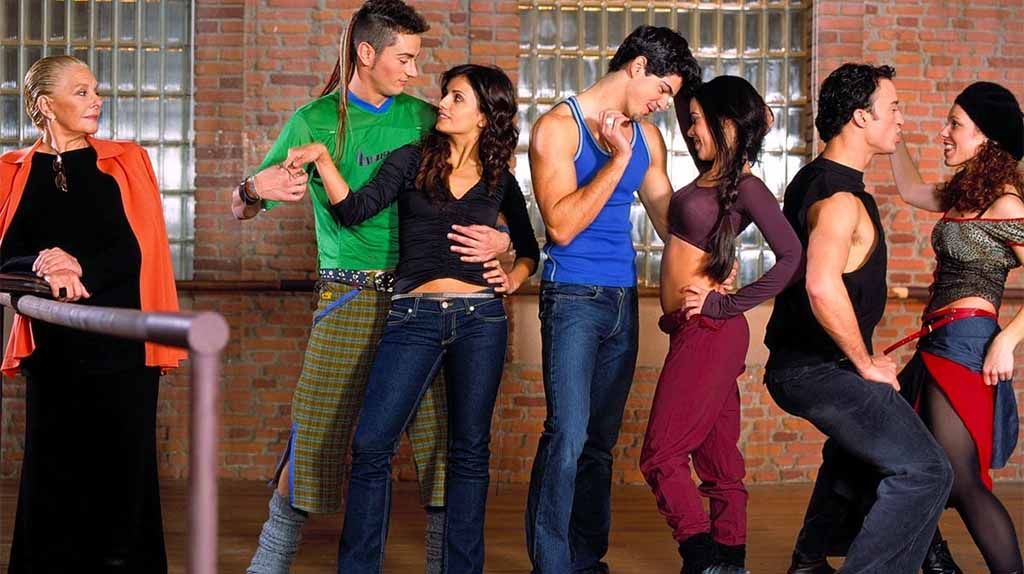 Date of first issue: January 8, 2002.
Seasons: 7 seasons, 84 episodes.
Two decades have passed since the doors of the prestigious Academy of Performing Arts Carmen Arranz opened its doors for the first time. Of course, we are referring to the school where the protagonists of A step forward studied, the mythical fiction, broadcast on Antena 3, starring Lola Herrera, Miguel Ángel Muñoz, Mónica Cruz, Beatriz Luengo and Pablo Puyol, among others. The plot follows a group of young people who dreams of succeeding in the world of dance and acting. In order to achieve that goal, they must work hard and show that they are the best in the different disciplines that they have as subjects at the Academy.
Curiously, this year fiction will return to the network with a new version that will premiere under the title UPA Next. Although there are still few details about the plot, it is expected that several of the actors from the original cast will return to embody their characters in this new project.
'Rebel way'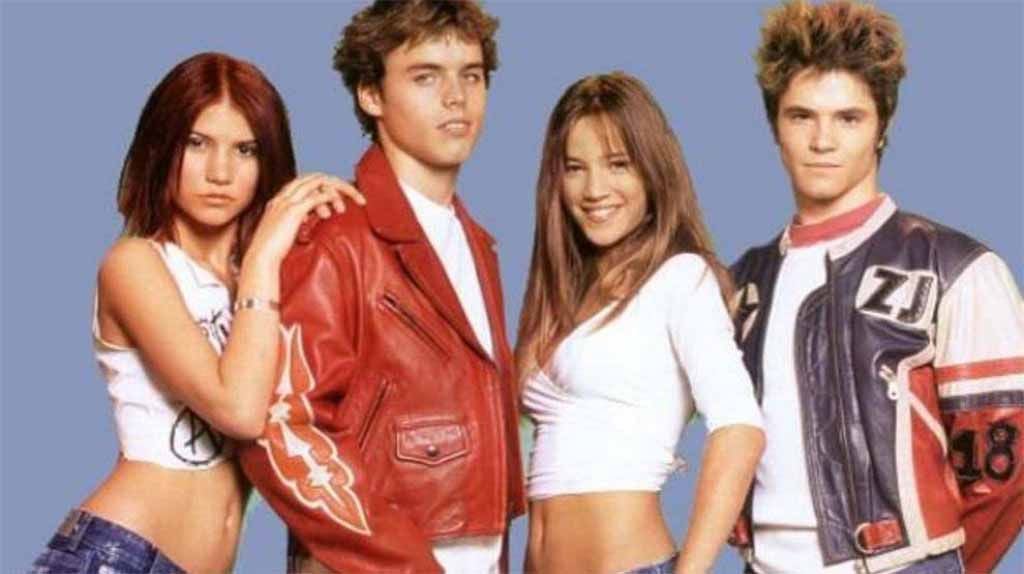 Date of first issue: May 27, 2002.

Seasons: 2 seasons, 318 episodes.
Another of the fictions that celebrates its 20th anniversary this 2022, and that has also just released a new version on Netflix -under the title of Rebelde-, is Rebelde Way. The well-known Argentine youth series began to be broadcast in the Latin American country in mid-2002. Its success was such that it immediately made the international leap, reaching television in more than 30 countries, including Spain, where it began to be broadcast on Cuatro, in 2005. The plot takes place in the prestigious school Elite way School, located in Buenos Aires, where the children of the most powerful and wealthy families in the country study. An educational center that each year also enters a small group of scholarship students, who must fight day after day to demonstrate their talent, despite social differences.
'Firefly'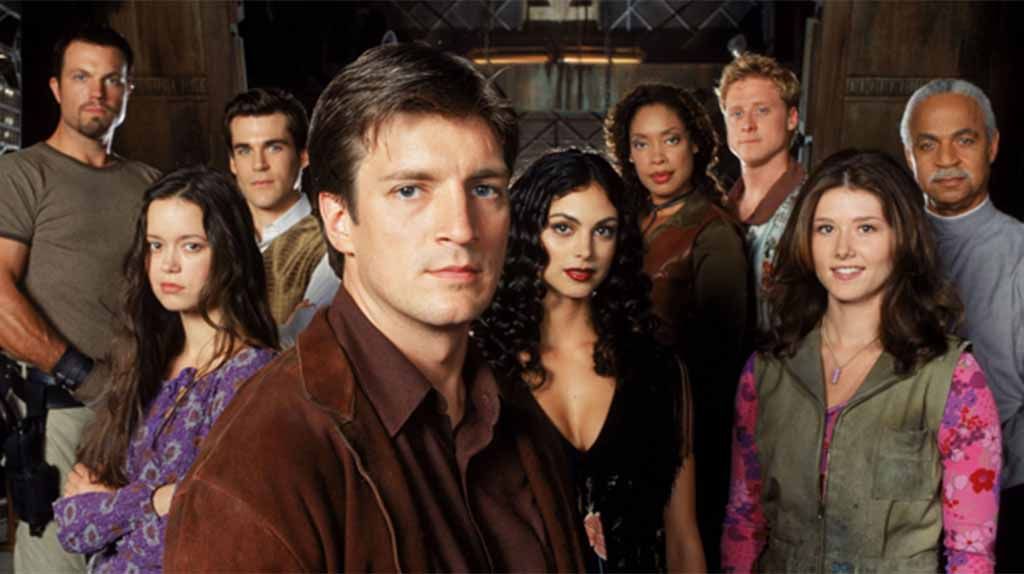 Date of first issue: September 20, 2002.

Seasons: One season, 14 episodes.
Under the Joss Whedon label, Firefly arrived on FOX 20 years ago. With a cast led by Nathan Fillion, the sci-fi series quickly won over fans of the genre. Despite this, the chain decided to cancel its broadcast, and Firefly would only have a single season, divided into 14 episodes. Fans were disappointed to discover that the plot of the series would not have the ending it deserved. Whedon did not want to leave viewers with this bad taste in their mouths, and in 2005 he released Serenity, the film sequel that would serve as the outcome of the Firefly story.
The series takes place in the year 2517, an era in which humanity has been forced to leave planet Earth. The so-called Alliance has taken control of power, subjecting all those contrary to its ideals to harsh punishments. The captain of the ship Serenity -which gives its name to the Whedo film-, Malcolm Reynolds joins a group of deserters on a journey through the galaxy in search of a safe place, where they can live without the yoke of the Alliance. On their journey they will face numerous external setbacks, but also internal disputes that arise between the members of their crew.
'CSI Miami'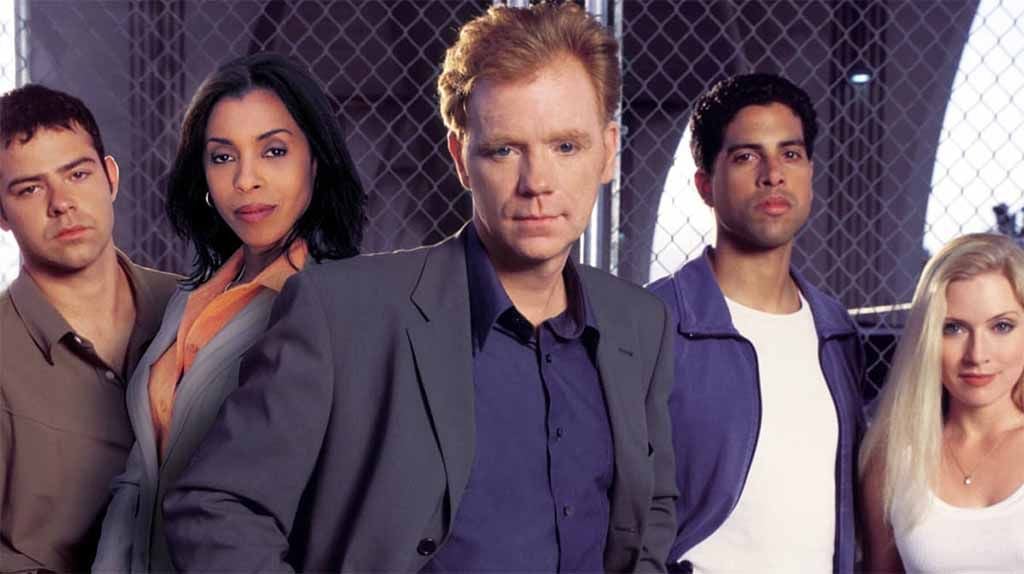 Date of first issue: September 23, 2002.

Seasons: 10 seasons, 232 episodes.
In the fall of 2002, CSI: Miami, the 'spin-off' of the well-known CSI: Las Vegas, which had triumphed on the North American network for two years, made its entrance on the scene – specifically on the CBS network. Its protagonist, the Homicide Lieutenant Horatio Cane (David Caruso), was introduced «in society» in one of the last episodes of the second season of the original. One chapter, in which Grissom's team traveled to Miami to help solve a murder. Like the original, the plot revolves around a team of criminalists who work day and night to solve the crimes that take place on the streets of the seemingly paradisiacal city.
CSI: Miami soon became another success for the network, and remained on the air until 2012, at which time CBS considered that the tenth season would be the last of the fiction.
'The chanante hour'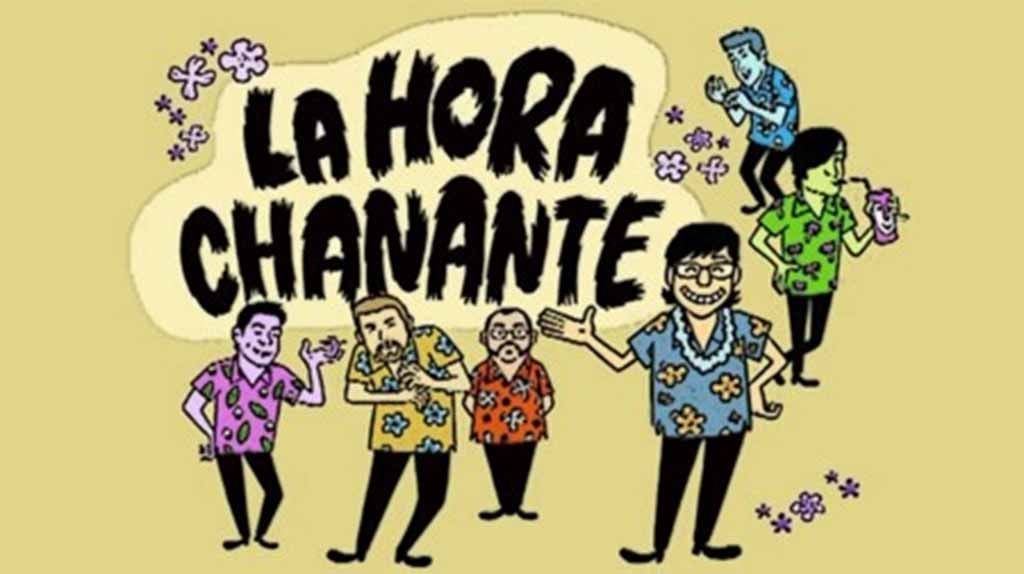 Date of first issue: February 2002.

seasons: 5 seasons, 51 programs.
Although it was Niñada Nui and its open broadcast -by the hand of La 2- that brought the humorous sketches of Joaquín Reyes, Ernesto Sevilla, Julián López, Carlos Areces and company to a wider audience, the germ of that program was La hora chanante. Broadcast for no less than five seasons on Paramount Comedy -now known as Comedy Central-, the program had a structure quite similar to that of Niñada Nui, divided into sections and made up entirely of 'sketches' starring characters who ended up becoming a hole in pop culture. In fact, we have to thank La hora chanante for El Gañán and the mythical lyrics 'Son of a p***, we have to say it more'.
'Not with my daughters'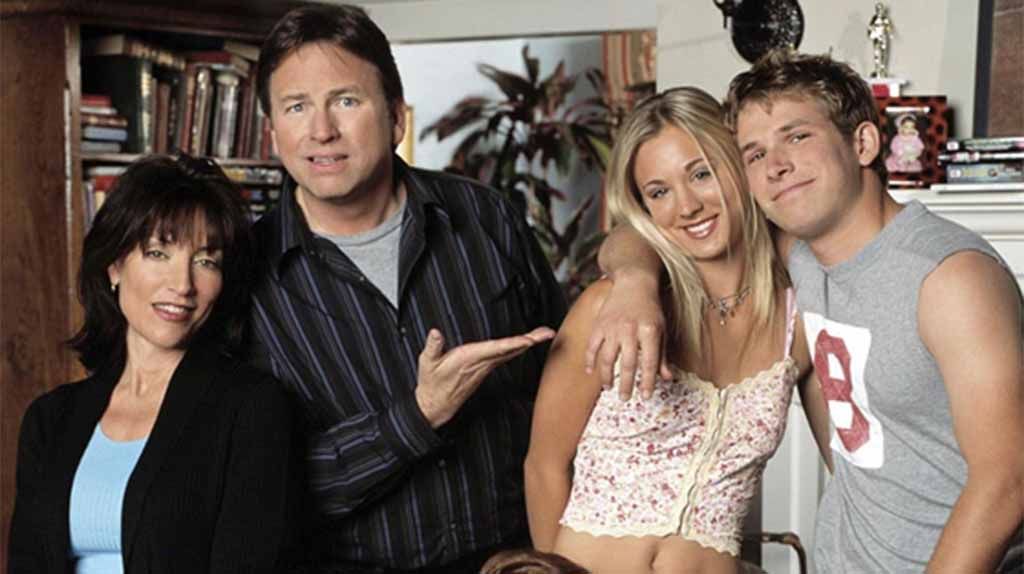 Date of first issue: September 17, 2002.

Seasons: 3 seasons, 76 episodes.
Now we all know Kaley Cuoco for her role as Penny in The Big Bang Theory, but before getting the role that launched her to world fame, the actress participated in well-known series such as Charmed or the one we mention here, Not with my daughters. In it, Cuoco played the eldest of the children of a marriage in which the father begins to work at home so that his wife can prosper in the world of work. Obsessed with his teenage daughters and with his growing interest in boys, the protagonist, Paul Hennessy, lived moments of the funniest.
One of the reasons why the series is so well known is really sad: John Ritter, legendary comedy actor, died of a heart attack and the series introduced his death as part of the plots. They tried, but in the end the fiction stopped succeeding without him.
'Without a trace'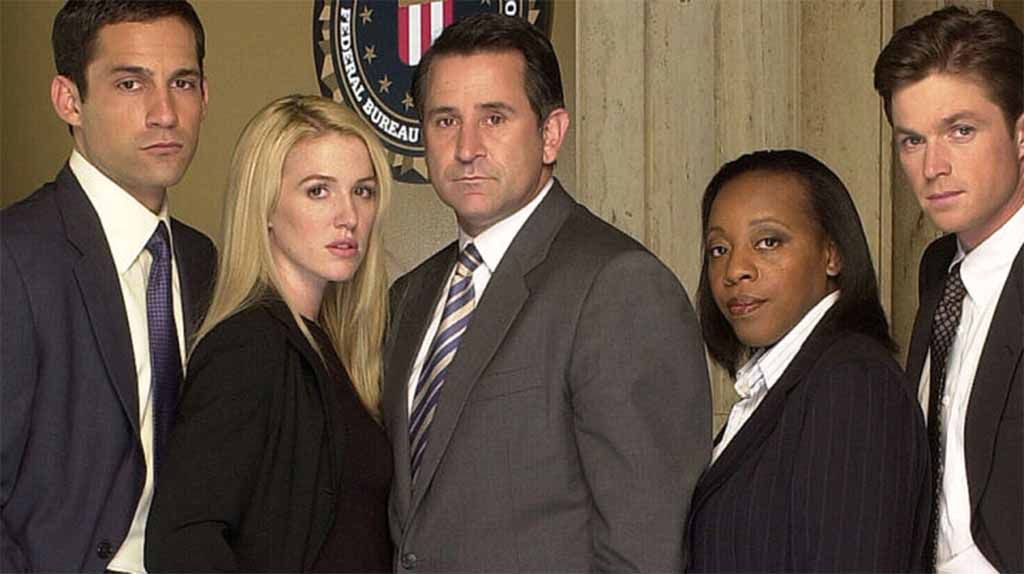 Date of the first issue: September 26, 2002.

Seasons: 7 seasons, 170 episodes.
This long-running American crime drama was more successful in the United States, but it was also broadcast in Spain and, if you remember, it surely doesn't seem like 20 years have passed since then. The story revolved around the investigations of a fictional team of the FBI specialized in disappearances and led by Jack Malone (Anthony LaPaglia). Both he and his team functioned with a single objective: to discover if the victims had disappeared of their own free will and, of course, if they were still alive.
'Javier no longer lives alone'
Date of first issue: January 13, 2002

Seasons: Two seasons, 26 episodes.
Another of the Spanish fictions that celebrates its 20th anniversary this 2022 is the comedy Javier no longer lives alone. Three years after the end of Family Doctor, Emilio Aragón returned to the small screen -again to Telecinco- and not only as the protagonist of this new family comedy, but also as a fiction scriptwriter. The series, also starring Nuria Roca and Fernando Guillén Cuervo, follows the experiences of Javier, a 40-year-old bachelor who enjoys his life in solitude. His quiet life is altered when his two nieces have to move into his apartment, whom he will have to take care of while his brother is in prison. As if that were not enough, Javier must also welcome one of his best friends, who has just left his girlfriend. While he tries to adapt to this new fatherly facet and juggles so that the bills come out at the end of the month, Javier can't help but start to feel something for his new neighbor.
'Kim-Possible'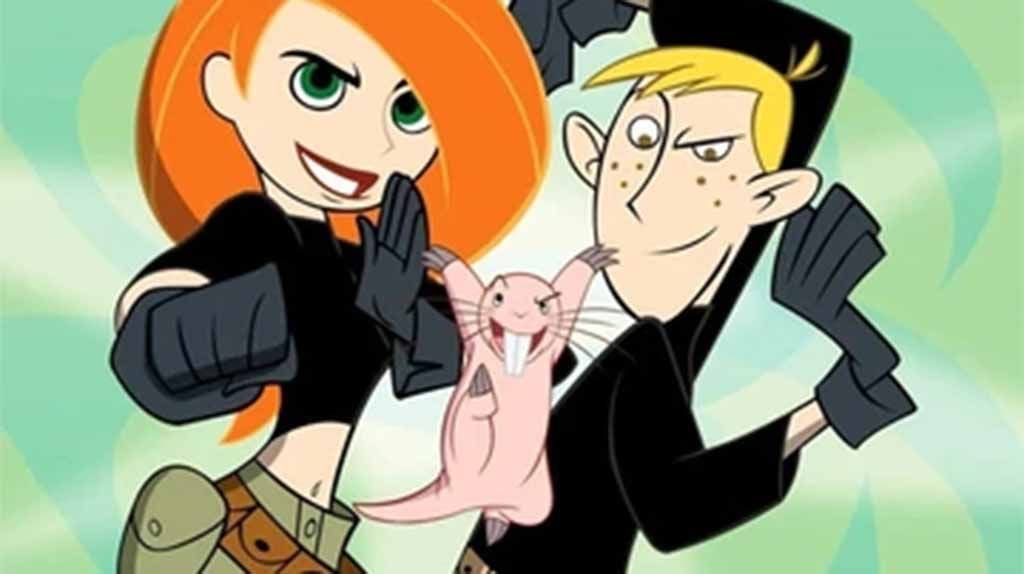 Date of first issue: June 7, 2002.

Seasons: 4 seasons, 87 episodes.
And if 20 years ago you were more of a child or pre-teen, you will undoubtedly remember the Disney Channel series Kim Possible, an animated fiction whose main character was Kimbery Ann Possible, a young girl who led a normal life during the day , but that, at night, he worked as an international spy and fought crime. His rivals: various evil geniuses capable of the unthinkable. His allies: a slightly clumsy best friend and his pet.
'Monk'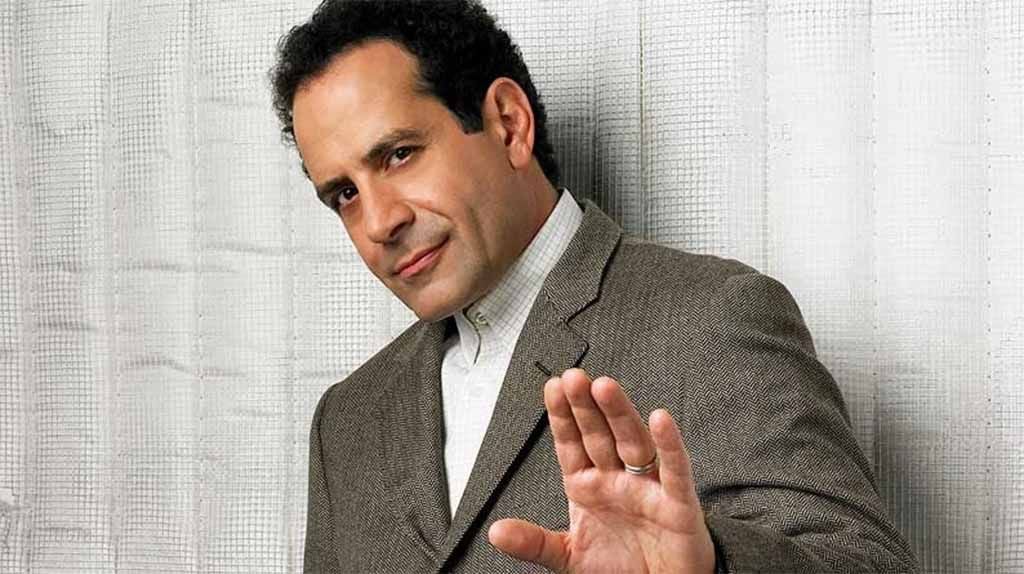 Date of first issue: July 12, 2002.

Seasons: eight seasons, 125 episodes.
And finally, Monk, one of those that is perceived as much more current, since it is part of the first productions that began to shape the current television scene, with high-quality series and performances. Created by Andy Breckman, Monk was a mix between comedy and drama with a procedural format that followed in the footsteps of Adrian Monk (Tony Shalhoub), an obsessive and maniacal detective who was also the best at solving the most complicated crimes. .