The cast and directors of the film that opens on February 25 explain how they worked on this quirky and clever comedy. We interviewed Penélope Cruz, Mariano Cohn Gastón Duprat and Oscar Martínez
It was at the Venice Festival. They were on the red carpet at the premiere of Official Competitionwith Penélope Cruz, Antonio Banderas, Oscar Martínez, and thousands of photographers shooting, and suddenly the director of the film Mariano Cohn looked at his partner, the also director Gastón Duprat and laughed at the irony. «We were in the middle of what our film portrayed, it was like living in a mirror of it, it is in that image that the film within the film opens. The music of the film was playing, us posing in a photo call and it was a mirror of our film they were giving us our own medicine, posing as morons». This is how Mariano Cohn remembers with a smile one of the funniest moments in the creation of Official Competition during an interview with SensaCine. The comedy will hit theaters on February 25 and is an unmissable date for this weekend in theaters.
the film portraying the creative process that some actors undergo (Antonio Banderas and Oscar Martínez) under the orders of a prestigious director (Penélope Cruz) to shoot a commissioned film. Argentine directors Mariano Cohn and Gastón Duprat tell us in this acid but highly intelligent comedy how actors work to reach the deepest emotions. The directors of The Illustrious Citizen or My Masterpiece have written, together with Andrés Duprat, a choral story in which both actors and directors «They have contributed their share of malice, evil, bad drool and bad milk, but distancing us from the romantic tone that these films that talk about cinema have» explains Cohn.
Penélope Cruz: «I will never reveal which directors inspired my character in 'Official Competition'»
The story of how this film was born is peculiar. It was Antonio Banderas and Penélope Cruz who made the proposal to the directors to work together on a film. The most important objective was to have fun during the shoot, and they achieved it by shooting each scene for many minutes, leaving room for improvisation by the actors and for it to flow. «In order to portray and take advantage of the great actors we had, it seemed to us that we had to withdraw as directors, to have a distance from those huge shots and let them act without interrupting them. And it worked, there were times when we had to stop the camera because we couldn't stop laughing», explains the other director, Gaston Duprat.
The result is a comedy with twisted fangs, as Antonio Banderas explains: «The film has very bad blood, it rebels against stupidity,» explains the actor. Although the protagonists fear that the spectators confuse the grotesqueness of this story with a mockery of the profession. «I do not laugh at the process of preparing a character, no matter how absurd it may seem, and I respect any method or lack of method, whatever works for each one.is not only laughing at that, but laughing at the extremes of when someone follows that path and does not respect the place of the other, does not see the other and works alone, like the protagonists», he says Penelope Cruz who won the Volpi Cup in Venice in the last edition and has been nominated for an Oscar for her role in Broken Embraces.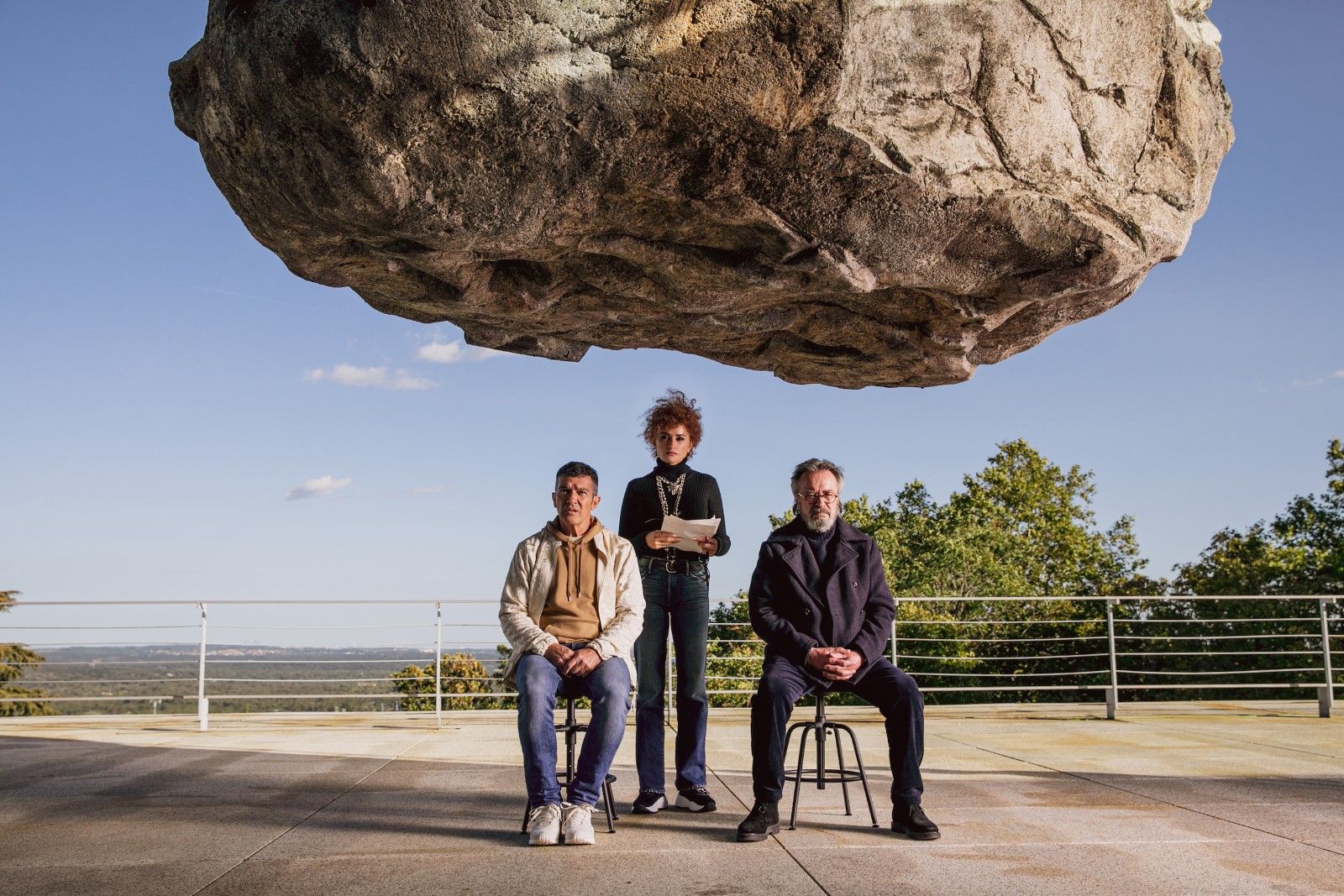 Banderas also confesses that he loves the transparency of his character, a successful actor who shares his time in Hollywood with the real actor, and who has left the world strewn with children in his wake.
I am interested in the character of Felix because he is very clear. You may like him or not, but he goes through life like this, he has done well and does not try to justify anything or hide anything. And when he needs to show his acting art and say oh you don't believe me? Eat this! He dives headfirst into his interpretation of life to achieve a goal and make fun of us. And that game makes us have fun,» the interpreter explains to SensaCine.
Lhe film flees from all romanticization and is sometimes stark, because that was one of the objectives. «We did not want to be condescending, or play the most grotesque tone, but an approach based on what we had seen, taking advantage of the fact that we are all tasters of directors, actors, producers, and people who want to put money to make movies, says Cohn. And concludes : «It's a Frankenstein made by everyone, and some things are exaggerated and others we didn't put in and others we saved for a second part».
If you don't know what to see and want to receive the premieres in your email, sign up for our Newsletter