The series starring Penn Badgley and Victoria Pedretti comes with a new obsession for Joe, a whole neighborhood and as toxic as ever. Premiere: Friday, October 15 in full on the platform.
The season 3 of You debuts this Friday, October 15 on Netflix and does so ready to unseat once and for all The Squid Game from the Top 1 of the most popular carousel on the platform that has not been moved for a couple of weeks. What better than a new chapter in the story of Joe Goldberg (Penn Badgley) and his toxic relationship with his wife and habitual killer Love (Victoria Pedretti)?
Whether or not he will manage to lead Netflix's most coveted carousel remains to be seen, but what is clear is that hehe new installment of the popular 'thriller' is among the most anticipated since the second installment saw the light at the end of 2019. The delays in the industry caused by Covid-19 have made the wait longer than the 'showrunner' Sera Gamble and her team would have liked but also they can and do promise a season 3 of You as much or more toxic than the previous ones, with an expanded universe and that will reunite us with Joe and Love. Now as first-time parents and trying to lead as normal a life that being a couple of murderers can allow them.
Ah! And as, Joe has a new obsession on the other side of the fence of his new house, so the thing seems to be the most interesting.
The season 3 of You will consist of 10 episodes, like the previous two, and below we will summarize you in three very brief points what you have to know to get down to work with her next Friday.
HOW MUCH DOES IT HAVE TO DO WITH CAROLINE KEPNES 'THIRD BOOK:' YOU LOVE ME '?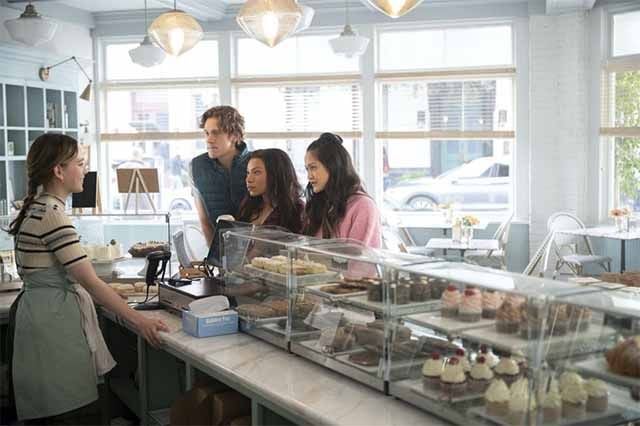 The first season of You It was presented to us as the adaptation of the novel by Caroline Kepnes. In it, we met the expert bookseller and seemingly perfect boyfriend Joe Goldberg, although we quickly discovered that, far from being one, he was a stalker capable of anything, even killing, to get the girl of his dreams. The series was then a Lifetime original, but after a first installment in which Netflix took over its international success, the Big N platform took over the exclusive rights by commissioning a season 2.
For the second installment there was also a literary base: 'Hidden Bodies', the sequel to Caroline Kepnes' first work, which she had published two years later. In it we met Love, his new obsession and great love, this time reciprocated.
And what about the third season? Well, the reality is that there is a third book, published in 2021. Nevertheless, 'You Love Me' seems to make it clear in its description that the installment that Netflix is ​​about to release will tell a very different story. In the novel, Joe leaves Los Angeles and meets another woman while trying to become a new man. By contrast, in season 3 of You Joe is still with Love and, from what seems to be a preview of the trailer, he is still a bit far from trying to be a better person.
A NEW NEIGHBORHOOD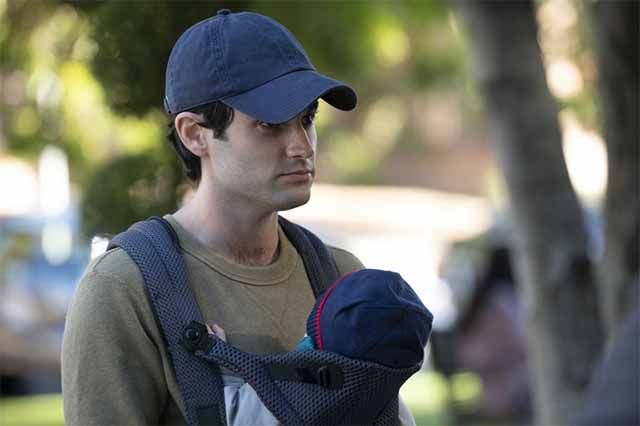 The last time we saw them, Joe and Love were living in a suburb of Los Angeles waiting for their first child. Thus ended the second installment, while Joe, now a little fearful of his girl after learning that he shares his murderous instincts with her, discovered a new obsession in his neighborhood.
But the new young woman who captivates Netflix's most famous bookseller is not the only great addition to the third season of You, but in it we can meet a very long list of new characters. Most of them are neighbors of Joe and Love in the new life who want to start with their son. The young woman for whom the protagonist loses his mind in the new episodes is called Natalie, is your next door neighbor and is played by Michaela McManus, whom you may remember from her time in The Vampire Diaries or One Tree Hill. «Successful professionally and socially», Natalie is married to a powerful man, but Joe is convinced that her life is shallow and will be willing to find out what she hides.
In addition, The list of new additions is completed by more than a dozen new names: Shalita Grant, Scott Speedman, Travis VanWinkle, Tati Gabrielle, Dylan Arnold, Shannon Chan-Kent, Ben Mehl, Chris O'Shea, Christopher Sean, Bryan Safi, Mackenzie Astin, Ayelet Zurer, and Jack Fisher.
The new characters of season 3 of 'You'
JOE AND LOVE: LOVE, HATE AND A BABY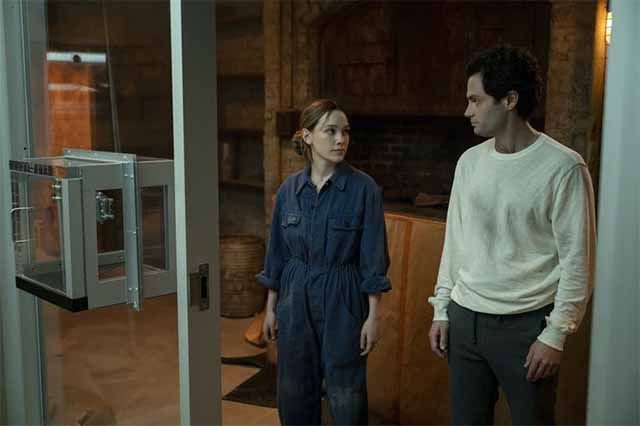 But if there is something that will completely mark season 3 of You that will undoubtedly be the arrival of the baby, Henry, a beautiful child who will change their lives completely.

At least that's how Joe seems to want it, whom we hear say in the trailer: «And I'd be lying if I said that the idea of ​​a mini-me is purely exciting and unchallenged. Let's say I hope you do what I say and not what I do. I do. But for you I can change. »
However, it has always been said that from said to fact there is a stretch, because The season 3 preview is a veritable feast of blood and tension that leaves no doubt that, with or without a baby, Joe and Love are still a dangerous couple. Even for each other.
Season 3 of You It will be available in full this Friday, October 15 on Netflix.
If you want to be up to date and receive the premieres in your mail, sign up for our Newsletter